Join our Club
Heyes Grove tennis club is nothing without its members. We currently have over 320 enthusiastic tennis players in our ranks, playing at a range of standards. Whether you are coming back to tennis, want to play socially or in team, we can offer you a range of tennis opportunities that will suit your needs.
Introductory Membership (for new members only)
One adult plus one junior/infant – £105
Two adults from the same household plus one junior/infant – £210
(Additional juniors/infants at normal rate)

These are our special welcome offers for anyone who is joining Heyes Grove for the first time.
Please come and try the fastest growing and best value tennis club in the North-West. You won't be disappointed!
To find out whether it's for you, contact either the membership secretary, Chris Beighton. He will talk through the options to find the right fit for you. If you are a new member looking to join part way through the year, we offer a half-year pro-rata membership after 1st October
How to Join
Becoming a member of Heyes Grove Tennis Club is easy! The simplest way to join is to follow this link to our ClubSpark page. All the membership options are set out for you here and you can select the one that suits you, and then make payment online. Click here to sign up!
For a handy ClubSpark How To guide, please click on the following link:
Heyes Grove ClubSpark Membership guidance document.v1
If you have any queries or difficulties regarding this new method of membership purchase or renewal, please contact us at membership@heyesgrove.com.
Membership Rates
| | |
| --- | --- |
| Senior | £165 |
| Junior (Year 7 to U21 full time education) | £55 |
| Junior (Years 4 to 6) | £35 |
| Infant (Year 3 & under) | £25 |
| Family (2 full paying seniors) | £330 + £10 per child |
| Parent | £50 |
| Social | £20 |
| Table Tennis | £50 |
Senior Member £165
This is for anyone over the age of 21 who would like to play socially with other members, join in team tennis, take part in the club tournaments, receive coaching and attend club nights.
Junior Member  (aged 12 +) £55  (aged 8 -11)  £35
This is for anyone who is under the age of 21 or in full time education.  This membership gives you access to the coaching sessions, junior tournaments (senior tournaments for over 18's in FTE), and you can play with a parent or other members.
Infant Member  (aged 0-7) £25
This is for children in school year 3 and below (aged 7 and below).  This gives you access to the coaching sessions and the mini junior events that are organised throughout the year.
Parent Member £50
If you would like to play with your kids but are not ready to join in with the adults then take advantage of our very cheap parents' rate. Excellent for helping them play tennis and something for the family to do together in the holidays.
Social Member £20
This is for anyone that does not wish to play tennis, but enjoys coming with your partner or family to watch them play or join in with the many social events that are run at the club.
Family Membership £330 + £10 per child
Ideal for those families who all play tennis! This membership gives a saving to each junior in the family when both parents join, and gives the family an opportunity to play tennis together all year round.
Table Tennis Member £50
We have a thriving adult table tennis section within the club, with an annex providing space for 2 full size table tennis tables. The section offer all year round match table tennis in the local league. Please enquire with Steve Buffey for further details.
Why Join our Club?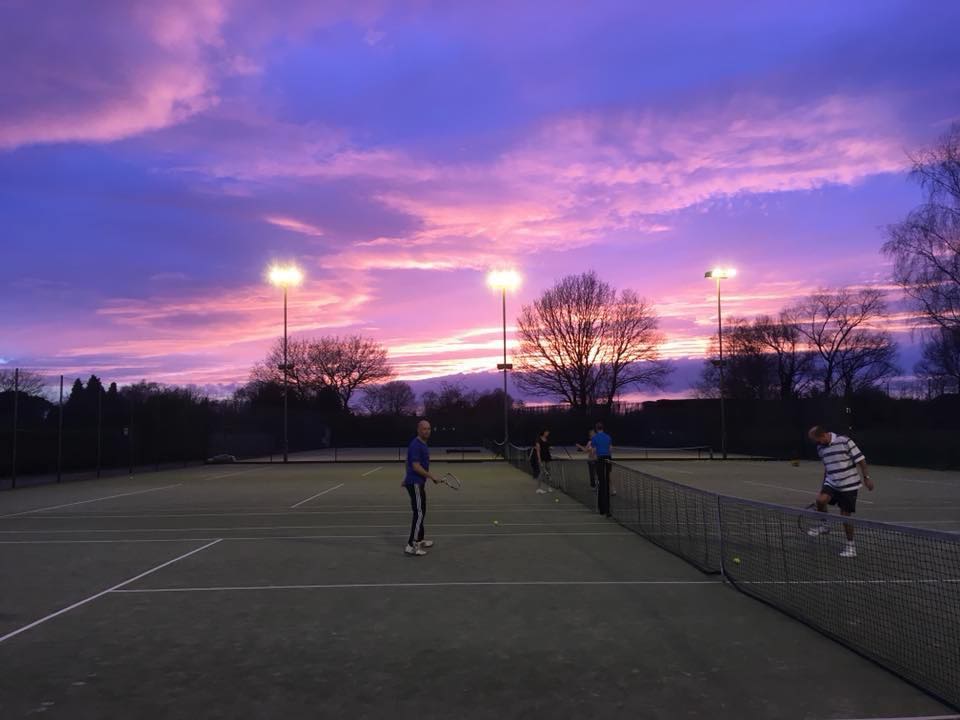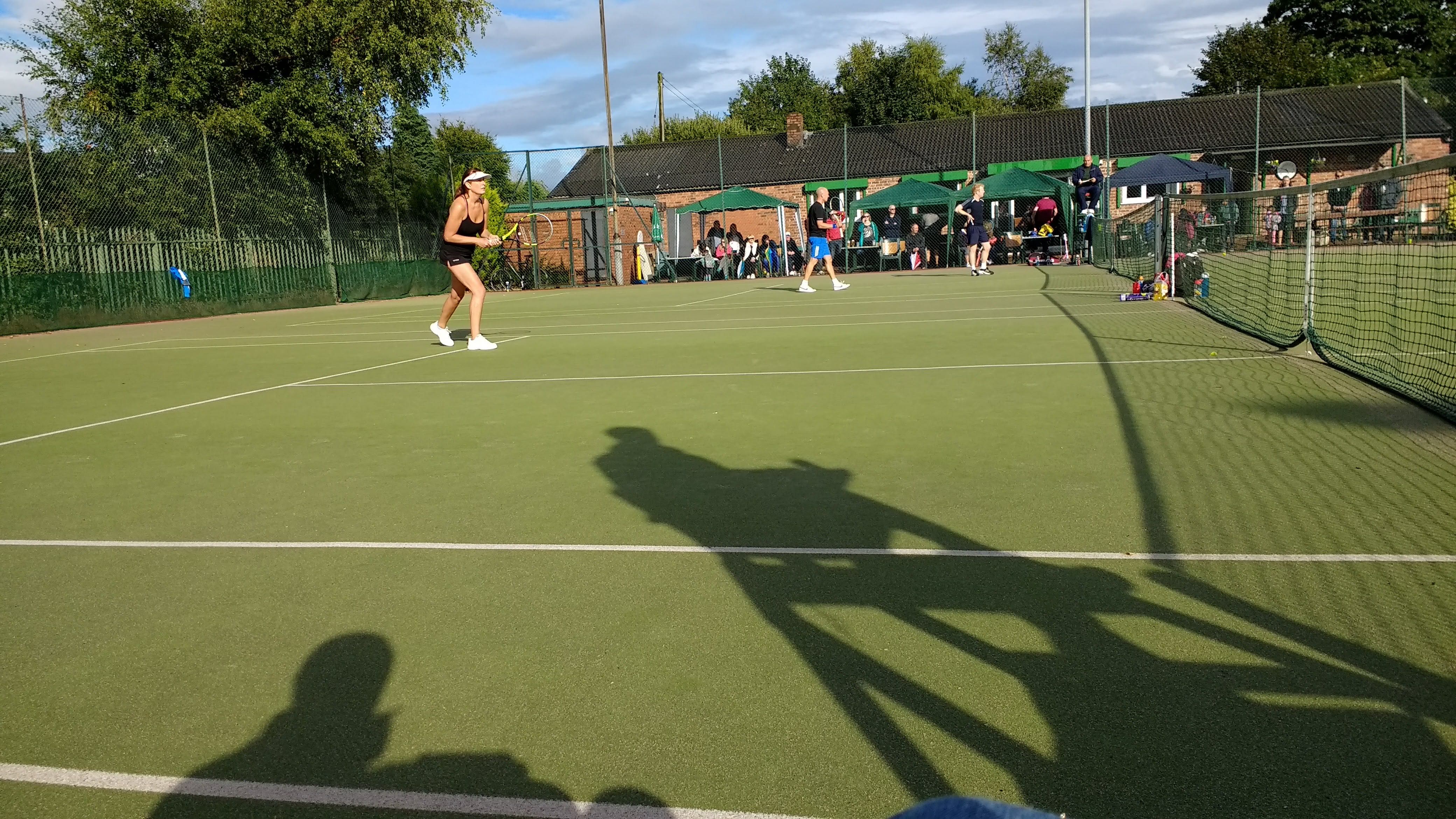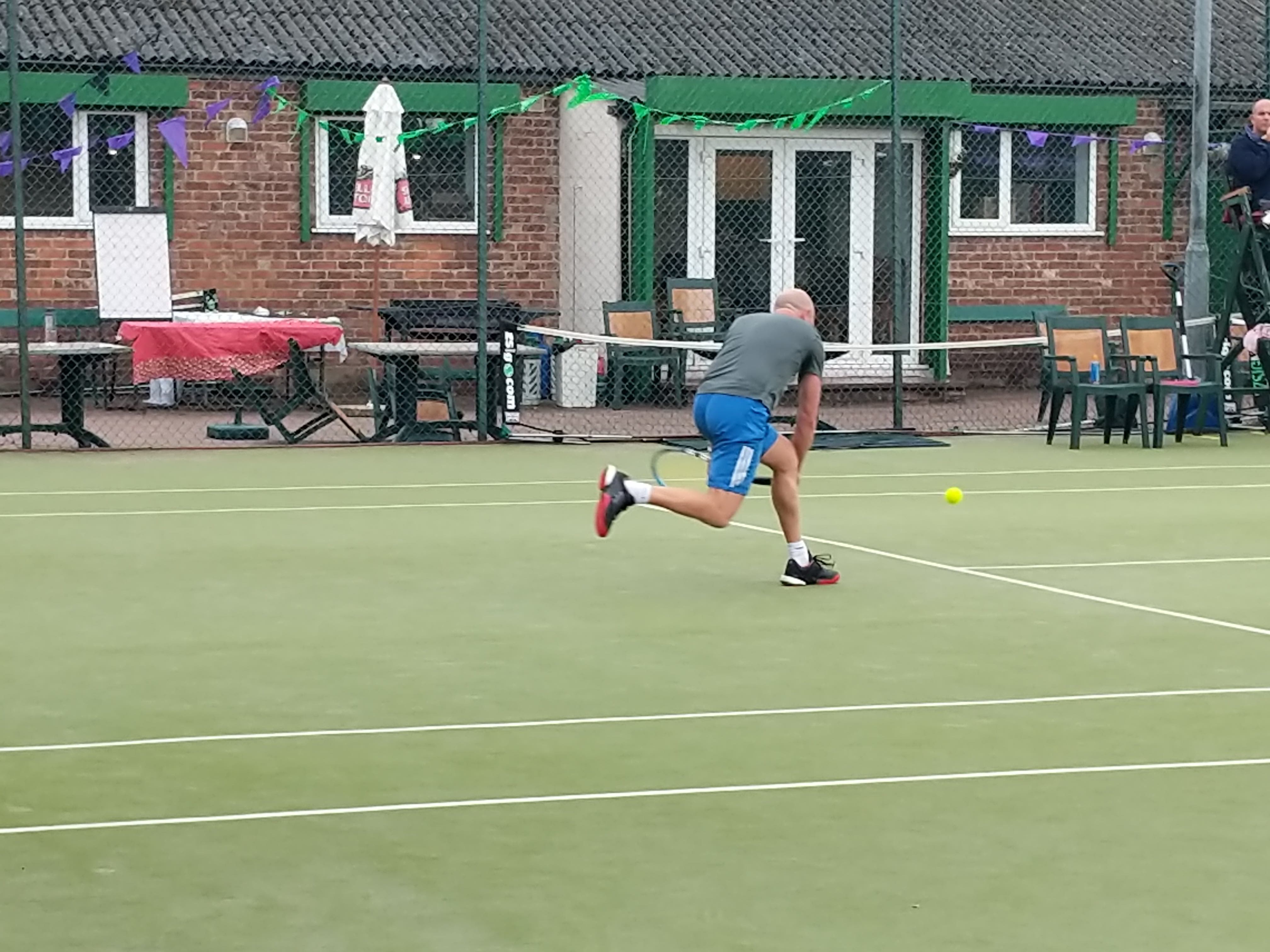 There are many reasons to start playing – or returning to tennis. It's a sport that you can play from any age, below are some of the reasons why people come to Heyes Grove Tennis Club.
Keep physically and mentally fit
Meet people, just like you!
Play competitively or socially or both
Fun events and socials to get involved with
Access BTM Lite Membership
Access to the Wimbledon Ballot (BTM registration required)
We run 2 social sessions for our members, where you can turn up and there will be other people to play with.  The social sessions are a great way of meeting and playing with other members – we play doubles and mixed doubles, depending on who turns up!
Wednesday 6:30-8:00pm
Friday 6:30pm – 8:00pm
Sunday 2:00pm – 4:00pm
There are ladies and men's practise nghts for those players who would like to get involved with team tennis
Tuesday 7.00pm – 9.00pm – Ladies 
Thursday 7.00pm – 9.00pm – Men's
We also offer a beginners/rusty racquets session once a week.  This is a very welcoming, friendly session for those who have never picked up a racquet or have onluy played a few times.  It is a a coach led session, ran by our Head Coach, Gary Brown.  To book your place, drop Gary a message on 07887 988722.
Wednesday 7.00pm – 8.00pm